Contents
---
Introduction: "Get the hell out of my office"
Chapter One: There's Nothing Happening
Chapter Two: Stranger Than Paradise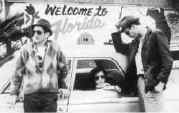 Chapter Three: Down By Law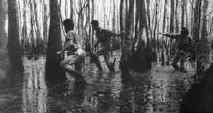 Chapter Four: Mystery Train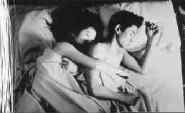 ---
B. Sc. Communications, D.I.T. Aungier Street, 1999.

Submitted in partial fulfilment of the requirements for Advanced Diploma in Communications, Dublin Institute of Technology, College of Commerce. Submitted: 14/5/1999

'This is an original work. All references and assistance are acknowledged.'

E-mail Colin Lawlor.
Jim Jarmusch

- -

A (Post)modern

Interpretation

- -
By Colin Lawlor
---
Abstract
The following thesis looks at the themes of modernity and postmodernity in the films of the American filmmaker Jim Jarmusch. Focusing on what Jarmusch refers to as his trilogy – Stranger than Paradise (1984), Down by Law (1986) and Mystery Train (1989) - the point is not to argue for an either/or choice between modernity and postmodernity. Rather, it is to illustrate, via a study of these films, how the themes of modernity and postmodernity can be seen to operate in tandem in Jarmusch's work. Throughout, emphasis is placed on the notion of interpreting the cinematic text and, accordingly, my thesis makes no claims to be the definitive interpretation of these films.
---
Preface
This thesis was shaped not only by my own personal interest in the films of Jim Jarmusch but also by the new methods of appreciating film I have acquired in college over the past four years. Special thanks must go to my tutor Malachy O'Higgins for his inspiration, advice and assistance with this dissertation. Thanks also to Jon Pauley at Columbia University, Ludvig Hertzberg at Stockholm University, Kali Nichta, Marnie L. Froberg and especially Vince Tocce and Flo Leibowitz for helping me locate some of the articles referred to in this thesis. Their assistance was invaluable. Most especially I'd like to extend my deepest gratitude to all my family and friends both at home and in college for their continued support.
This dissertation is dedicated to the memory of Shane McGettigan.